THE KIELTY KONSIDERATION - June 10, 2022
THE KIELTY KONSIDERATION - June 10, 2022
The biggest news as we go to "virtual press" is obviously the first hearing of the House panel investigating the January 6th insurrection at the US Capitol.  Deadline prohibited a closer examination for this missive but one thing was abundantly clear to me: based on his behavior during this stain on American history Trump's sanity truly has to be taken into question.  No one in their right mind could have thought anything good was going to come of this fracas and yet do virtually nothing to quell it.  The GOP stance of "it's water under the bridge now" is total bullshit and needs to be addressed. Trump has his hand in Senate races all over the country (see Hershel Walker below) when he should seriously be facing felony charges.  For fuck's sake, his own daughter admitted that she accepted the election was lost and he still hasn't.
On a lighter and brighter note, Snoop Dogg this week gave his personal blunt roller a salary raise from $40,000 to $50,000 per year to address inflation.  There are still good bosses out there!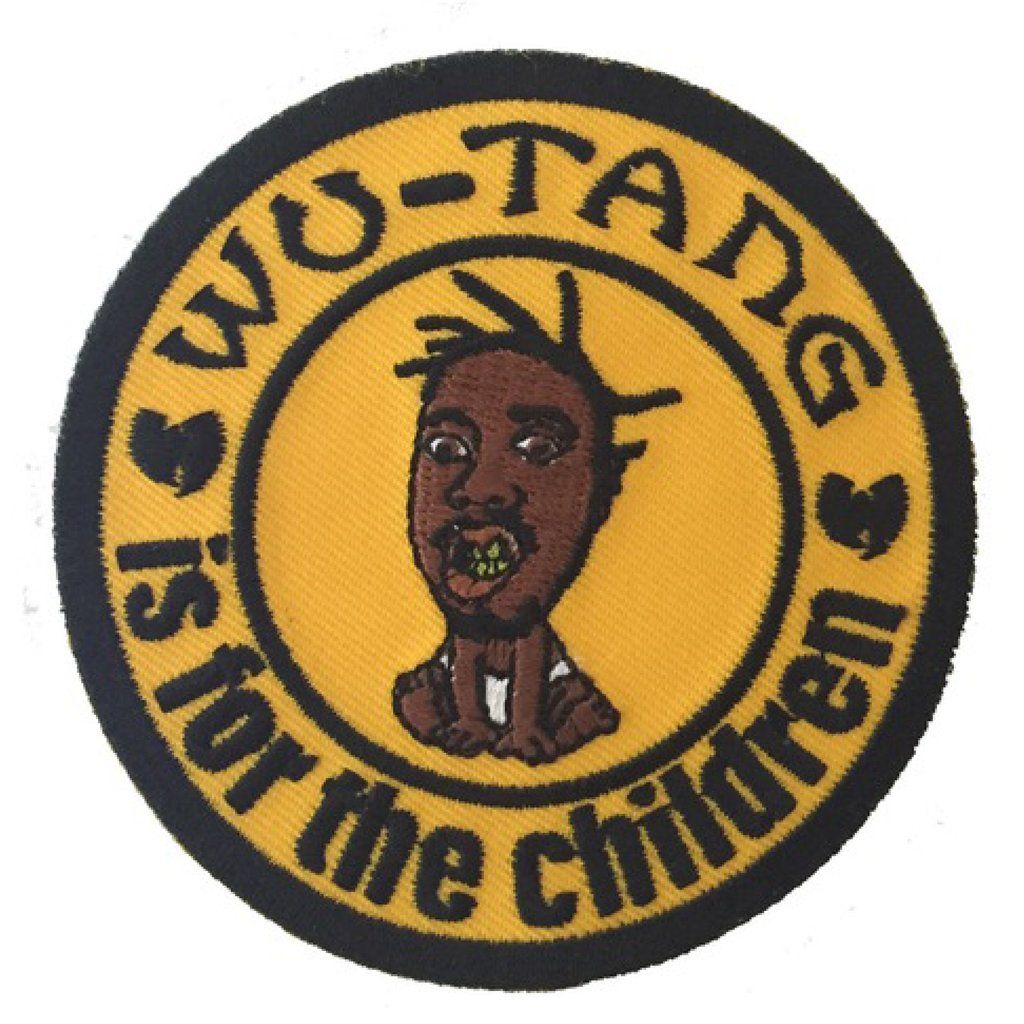 -I have bowed at the altar of Cameron Crowe since high school. He was, and in many ways remains, the patron saint for any devotee to rock criticism that was once a teenager who believed he could do the same thing. He parlayed his gift with words to a string of major motion pictures that earned him comparison to the legendary filmmaker, Billy Wilder (who granted Crowe a rare series of interviews that resulted in the book, "Conversations with Wilder"). Perhaps that's why I was so disappointed with, "Roadies," a 2016 television series that Crowe created, wrote and directed for Showtime that is currently airing on Hulu. Backstage music footage, even of the faux variety, is absolutely irresistible to me and having it helmed by an auteur that I hold in such high esteem had me drooling . The tale of the road crew for the fictional, "Staton-House Band" as they set out on a national arena tour covers most of the bases but one that is overlooked is the boredom inherent with this lifestyle, but the underdeveloped characters and eyebrow raising plot lines provide that for the viewer. My enjoyment of Luke Wilson as tour manager, Bill Hanson combined with my personal audio version of, "Where's Waldo?" (Blitzen Trapper! Kurt Vile!) and dialogue drops ("Have you ever seen the movie, 'Local Hero?'") got me through all ten episodes, not an experience I'd recommend.

Unlike, "Wu-Tang, An American Saga," which is a Hulu original also currently airing on the network. This fictionalized account of young Bobby Diggs (Ashton Sanders) coming of age on Staten Island in the midst of an emerging crack epidemic that eventually gave birth to the Wu-Tang Clan is compelling in every scene. This collective of chess and kung-fu (the "Shaolin" scenes in S1-E9, "I Declare War," particularly the "dubbing" are particularly outstanding) obsessed off-and-on drug slingers and associates achieved hip-hop immortality. "American Saga" sticks close enough to the facts to be an education on the specific time and place that propelled Diggs, now best known as RZA, to uncontested status as one of hip-hop's most acclaimed and successful rappers, producers and label executives, not to mention his work as an actor and filmmaker. While "Roadies" was mercifully put to sleep after just one season. "Wu-Tang, An American Saga," is expected to drop its third and final season on July 26th.
-As often seems to happen in my world, one popular culture thing leads to another and in this case it's the Wu-Tang Clan following me up the virtual television dial from Hulu to TNT and their scandal soaked series, "Rich & Shameless's" episode, "Pharma Bro vs. Wu-Tang Clan." This hour focuses on the publicly convicted world's biggest scumbag and judicially convicted securities fraud Ponzi schemer, Martin Shkreli. He was also the high bidder, at $2 million for the only copy of the Wu-Tang Clan's album, "Once Upon A Time in Shaolin." The underlying theme throughout this entertaining documentary is that Wu-Tang thought Shkreli was a chump, and he repeatedly proved them right. At varying points Shkreli insulted the group, made the claim that he'd release the record to the world if Donald Trump was re-elected and destroy it if Hilary Clinton won the presidential race. Most of this foolishness occurred on a bizarro livestream from his home that began the day after he was released on a $5 million bond. Eventually Judge Kiyo A. Matsumoto addressed Shkreli's media-baiting with a gag order.

He seemed at times to revel in his role as villain ("Rich & Shameless" applies "Joker" makeup over the courtroom sketches of him) based on his ordering a colossal spike in the cost of the drug, Daraprim, as CEO of Turing Pharmaceuticals in 2015, as well as his financial monkeyshines and obnoxious personality and behavior. The drug, which is used to treat infections that occur in patients suffering from cancer and AIDS, skyrocketed in price overnight with a single pill skyrocketing from $13.50 to $750 — a staggering increase of 5,500 percent.

The circus like atmosphere of his trial even reached Jaqueline Kasulis, Lead Prosecutor for the U.S. Attorney's Office for the Eastern District of New York, who admitted, "There was a prospective juror who said one of the reasons he could not be fair and impartial was because Mr, Shkreli had disrespected the Wu-Tang Clan." On August 4, 2017, the trial jury found Shkreli guilty on two counts of securities fraud and one count of conspiracy to commit securities fraud, and not guilty on five other counts. He eventually served slightly more than four years of a sentence year before being released to a halfway house last month but his conviction also meant Shkreli was ordered to forfeit nearly $7.4 million in assets including a piece of art by Pablo Picasso, the then-unreleased album, "Tha Carter," by Lil Wayne and, of course, "Once Upon A Time In Shaolin."

The single copy of this album whose purpose, claimed the Wu-Tang Clan's, RZA, was to elevate it to the celebrated art status of any other acclaimed work of art was eventually locked in a Justice Department vault alongside that Picasso work. The album was later purchased from the government for $4M by the art collecting empire, "PleasrDao" with the indication to "share it with the world." No further updates on the current status, but always do please remember, "Wu-Tang is for the Children!"
-Whenever the name Taylor Swift crosses my radar my innate cynical nature proclaims, "Whoever marketed that girl's career should be teaching at Harvard Business School." Admittedly, despite her often ubiquitous pop culture presence the closest I have come to actually hearing her work was being alerted to creepy Ryan Adams's song for song cover of her record, "1989," (an homage he had purportedly previously paid the Strokes' debut, "Is This It?", before that band chased his drug-addled presence from their orbit) and Father John Misty's immensely more enjoyable Velvet Underground inspired, "Blank Space," which he describes as "My reinterpretation of the classic Ryan Adams album, '1989.'" The best Swifty music (or at least my favorite) I have ever heard is Misty's take on "Welcome To New York."

Yet, since Tay-Tay occasionally shares a similar residence to my own in my current locale of Rhode Island I do feel some strange sense of kinship and ultimately she seems pretty harmless to the zeitgeist. Additionally, she seems given to sincere random acts of kindness - which is never a bad thing - which recently reached my beloved Providence College Men's basketball team.

Friar faithful were riding the "Swift Boat" (last one, I promise) all of last season when her 2008 hit, "You Belong With Me" (though one female fan wearing black in front is decidedly NOT feeling it) rocked Providence's Dunkin Donuts Center during basketball home games and the singer took notice, sending along a congratulatory note and a batch of "Class of '22" swag for the squad. Good on you, Ms. Swift.
-Following the political direction of anyone whose fame was derived by taking repeated blows to the head is a risky proposition at best but the odd proclamations of Trump-endorsed former Heisman Trophy winner, Hershel Walker, who can list bobsledder, mixed martial artist and fraudulent businessman beneath politician on his resume is a true head scratcher. Walker first made Trump's acquaintance when after a career at the University of Georgia where he was three times honored as an All-American he opted to play in the fledgling United States Football League rather than the established National Football League. Trump bought Walker's squad, the New Jersey Generals, during his second season and if nothing else he seems to have absorbed his boss's flexibility with fact and dexterity with failed businesses. He is also, quite frankly, dumb as a Georgia pine and just as easily positioned by heavy machinery.
Walker has claimed to have graduated at the top of his Georgia class with a criminal justice degree, an easily proven lie that he then lied about saying! . In 1999 he began Renaissance Man Foods, a chicken producer affiliated with the behemoth Sysco Corporation. Much like the Donald, he falsely touted his successes, repeatedly claiming that the company had more than 100 employees, achieved $70 million in annual sales, owned chicken processing plants, and was one of the largest minority-owned meat processors in the nation. A lawsuit made quick work of this fairy tale. Under oath, Walker gave far lower figures, saying that his company averaged about $1.5 million in annual profits while a business associate of his testified that, contrary to Walker's claim, his company does not own chicken processing plants; rather, Walker licensed his name to the enterprise.
By April 2020, Walker followed his Republican advisers and his company applied for the government's Paycheck Protection Program loan due to the economic impact of the COVID-19 pandemic and in their PPP application, the company reported that it had just eight employees. Renaissance Man Foods ultimately received two PPP loans totaling $180,000, of which $111,300 was forgiven. However could he thank the government for such a generous gesture? By serving as a senator, of course.
While still fuming over Georgia's refusal to reverse voting results and award him a fraudulent second term, Trump suggested Walker run for Senate in his home state. The fact that Walker lived in Texas at the time wasn't a problem and he currently leads the Georgia Senate race, and is among the nation's leading previously unelected campaign fundraiser, by 10 points. This, despite, or perhaps as a result of these confounding talking points:
His assertion that he knows of a mysterious "dry mist" (bleach-based, one would imagine) that is a cure for Covid; his refusal to debate competitors; his history of violence toward women and admitted mental instability; and finally his jumbled response to the Uvalde tragedy that sounded like it was coming from a man who had participated in the Georgia Bulldogs spring football game minus an appropriate helmet. A misogynist narcissist with a history of public lies and failed business dealings who has never run for office but has Mitch McConnell's approval? Make America Great Again!
-Finally, if a picture says a thousand words then a video says a million, as well as raising a number of confused questions. Here's the synopsis: a deranged employee at Disneyland Paris decided to take a German couple's engagement into his own hands. Check this. Now riddle me this: What the fuck, seriously, just what the fuck? How big a hit will this prancing Mouseketeer deliver to Paris's reputation as the most romantic city on earth? Who on earth crashes such an incredibly intimate moment and directs the stunned couple that his spot, "Will be better?" And, finally, and I know you're thinking it but it's my job to ask, where on earth is it customary for the bridegroom to dress in Good Humor man-esque virginal white to pop the question?  Good luck, kids!